The Course for Trauma Survivors Setting Boundaries
A step-by-step trauma informed course for how to set, communicate + uphold boundaries.
Enroll Now
Welcome to your Trauma-Informed Boundary Setting Course!
This course offers you a step-by-step guide to boundary setting basics, emotional regulation, healthy communication and upholding your boundaries. It will educate you on what fears, triggers, and trauma are keeping you from speaking up and respecting your needs in your life and relationships.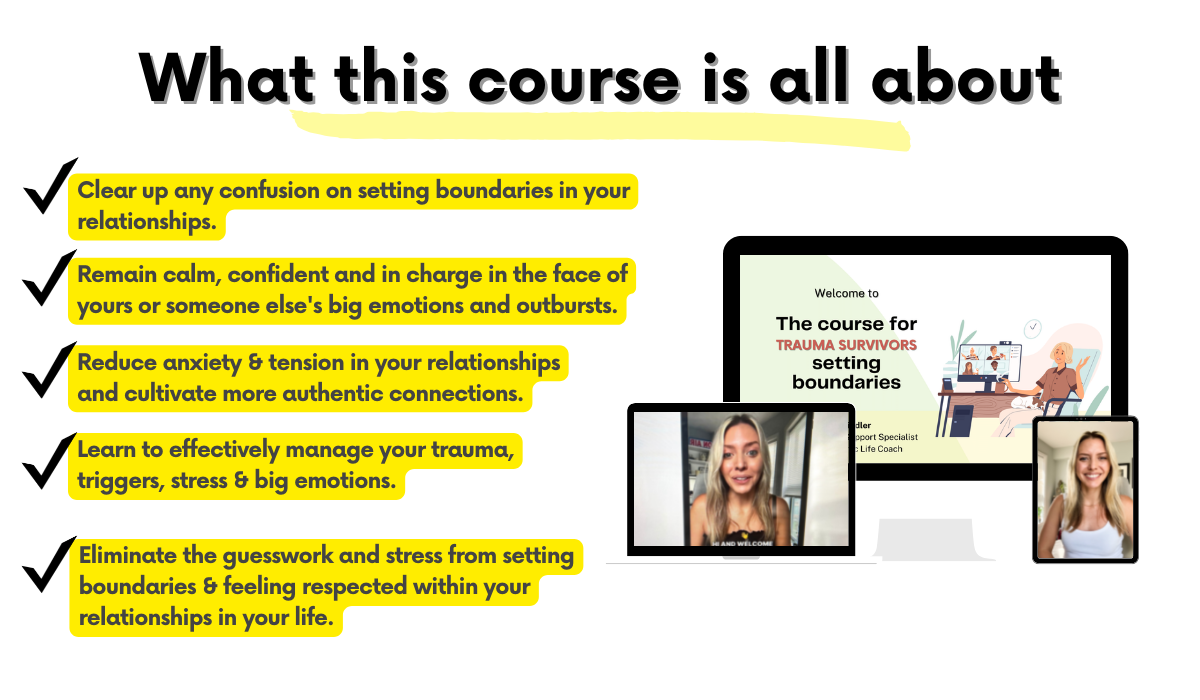 Learn boundary setting basics from a trauma-informed approach. Equip yourself with the tools and coping methods necessary to manage your emotions maturely. Download the supportive worksheets to identify emotional triggers and the communication scripts to assist you in articulating your needs and wants in a non-violent way!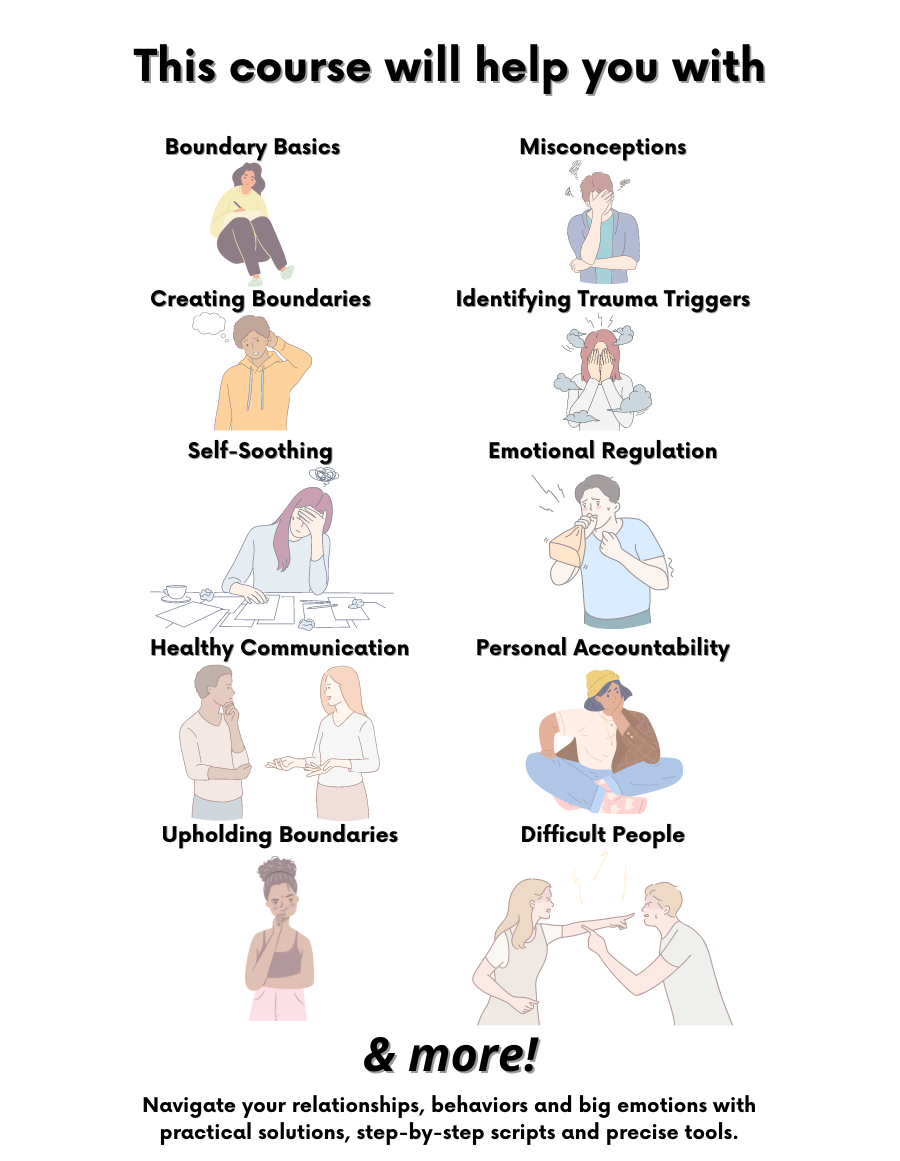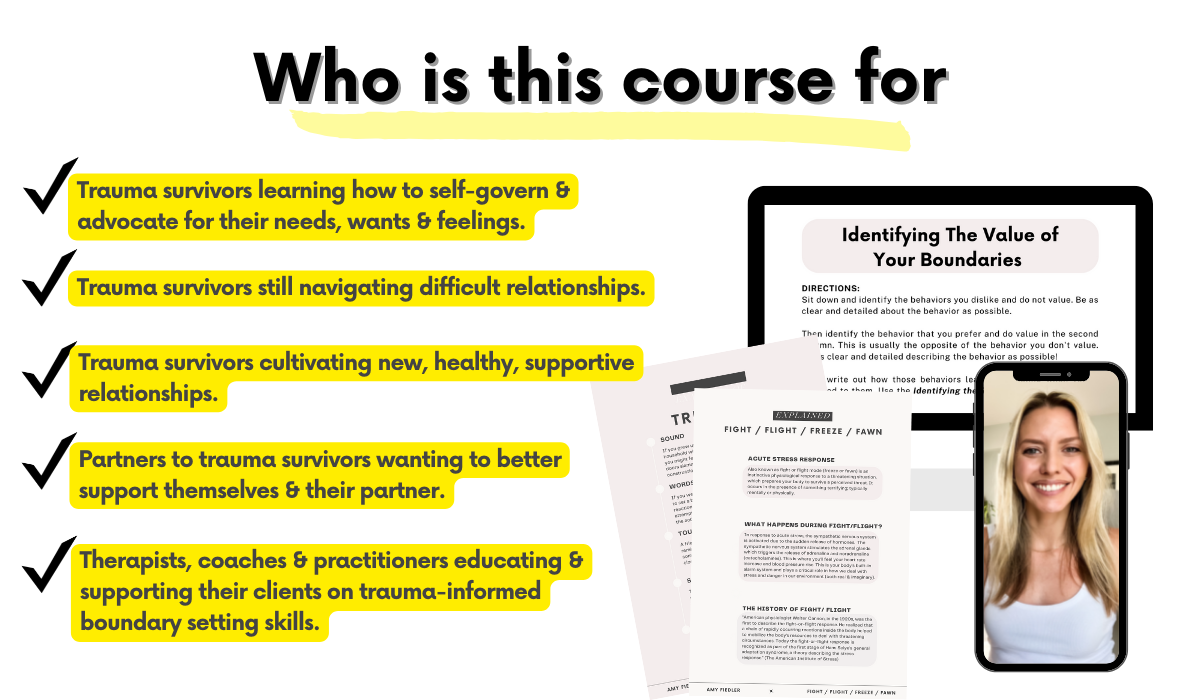 "Emotional and psychological trauma is the result of extraordinarily stressful events that shatter your sense of security, making you feel helpless in a dangerous world. Psychological trauma can leave you struggling with upsetting emotions, memories, and anxiety that won't go away. It can also leave you feeling numb, disconnected, and unable to trust other people.
Traumatic experiences often involve a threat to life or safety, but any situation that leaves you feeling overwhelmed and isolated can result in trauma, even if it doesn't involve physical harm. It's not the objective circumstances that determine whether an event is traumatic, but your subjective emotional experience of the event. The more frightened and helpless you feel, the more likely you are to be traumatized." (Source: HelpGuide.org)
Testimonials
Real experiences. Real lives. Real people.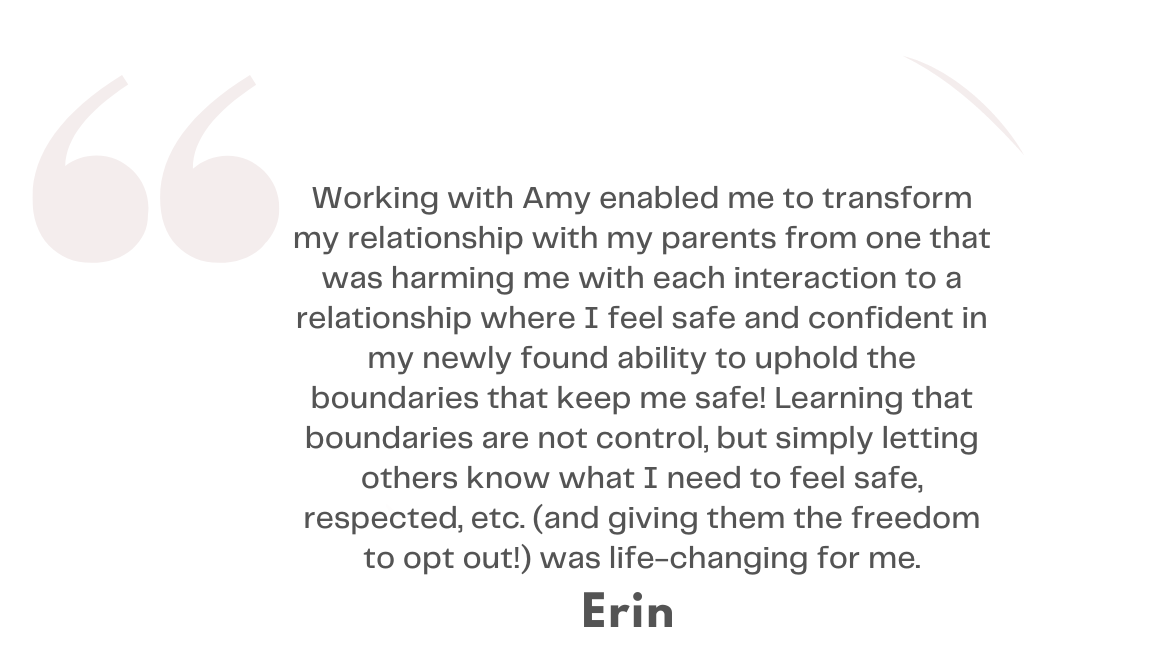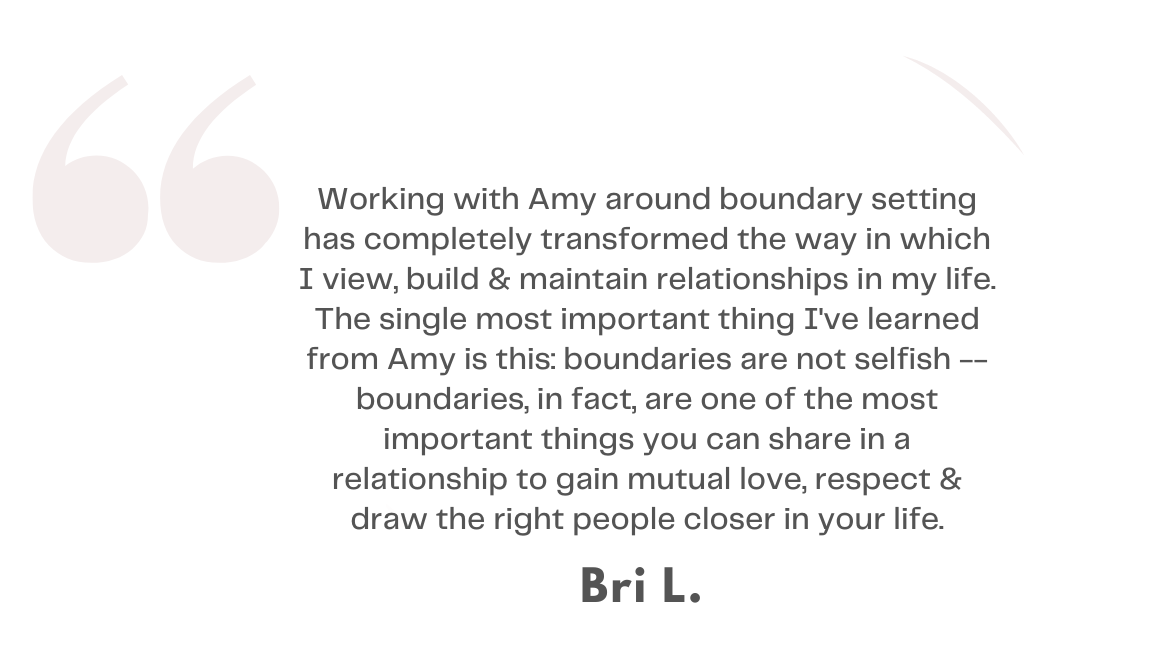 This Course will help those who:
Have experienced abusive or toxic relationships in their past (this can be friendship, family relationships, work or romantic relationships)
Currently have a relationship with an individual they feel disrespected by
Currently have a relationship with an individual who has trauma (and may or may not realize it)
Currently struggle with people pleasing or codependency
Live with an individual who has no boundaries and won't respect theirs
Have parents or guardians who emotionally neglected, verbally abused or psychologically tormented them as a child
Grew up in adverse childhood environments
Fear backlash or punishment for asking for what they need and want
Have left a toxic relationship in the past and are working on growing healthier relationships now
Are dealing with difficult people (ie: emotionally immature, narcissistic, unsupportive)
Are adult children with childhood trauma and difficult parental relationships
Have severe anxiety speaking up for themselves
Want to feel safer, more supported and improve the overall quality of their current relationships!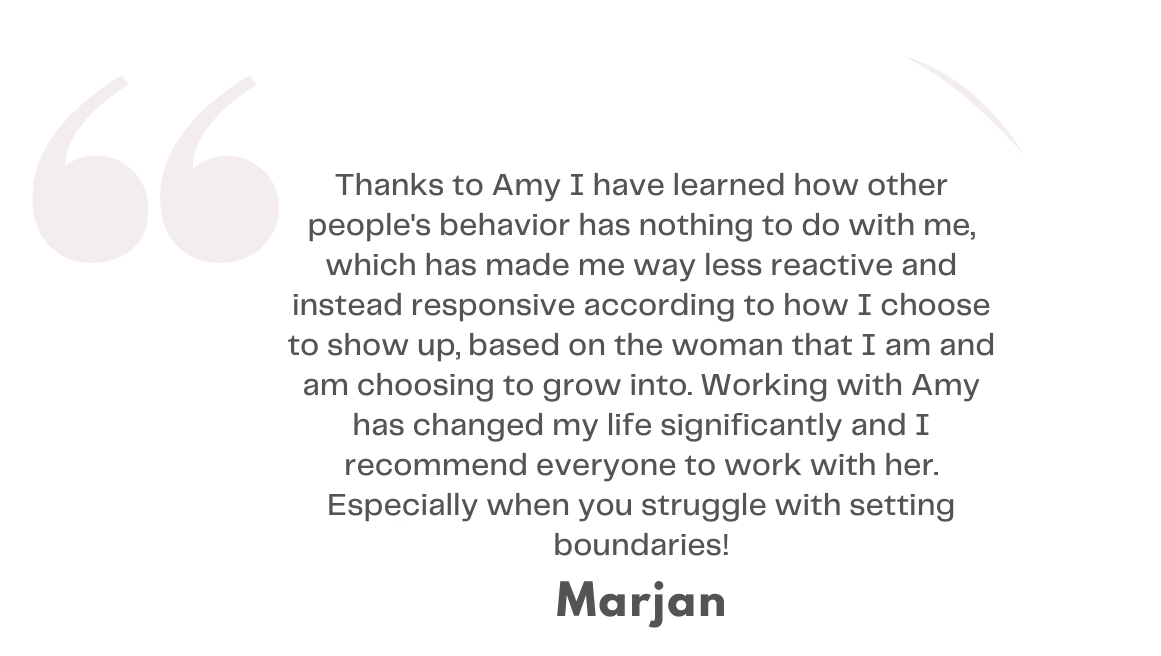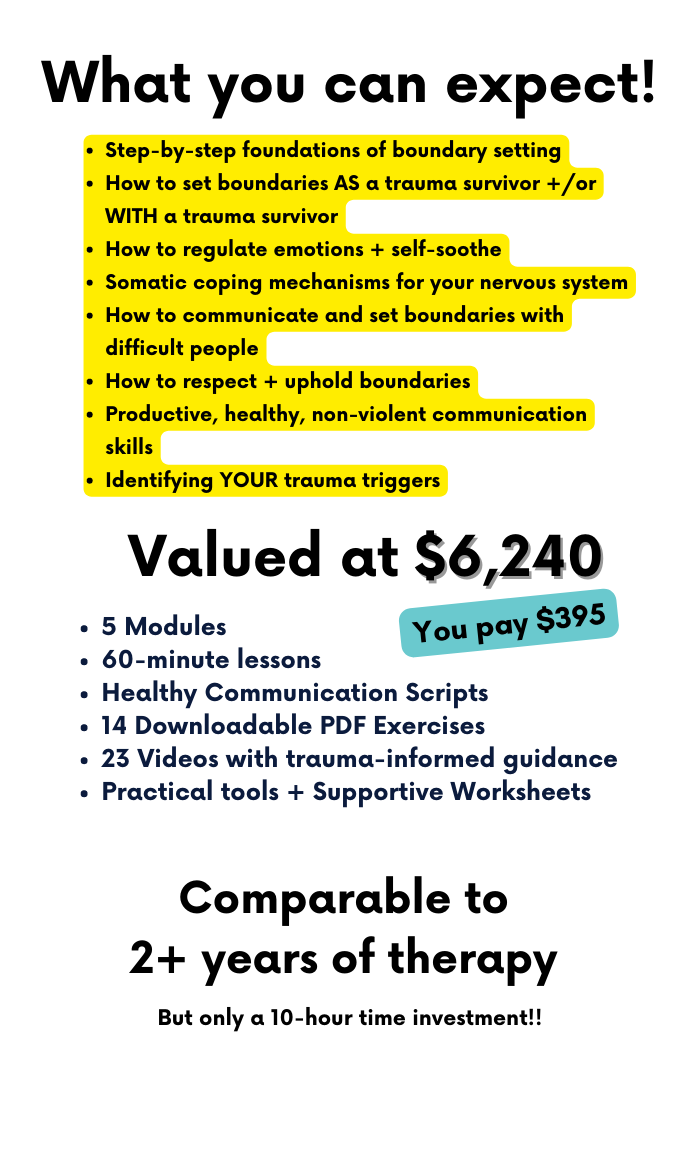 This course is self-paced and can be done from the comfort of your own home!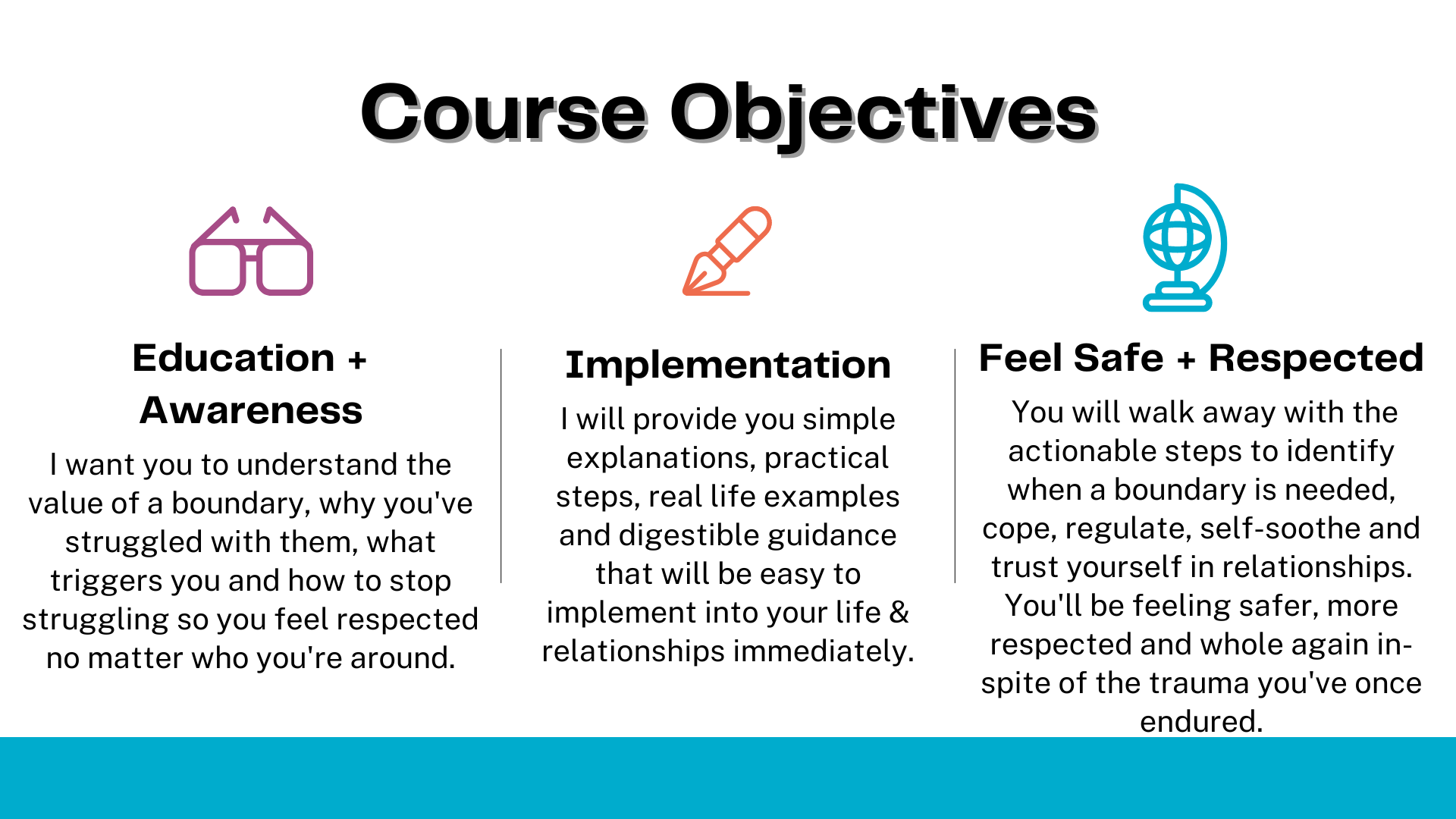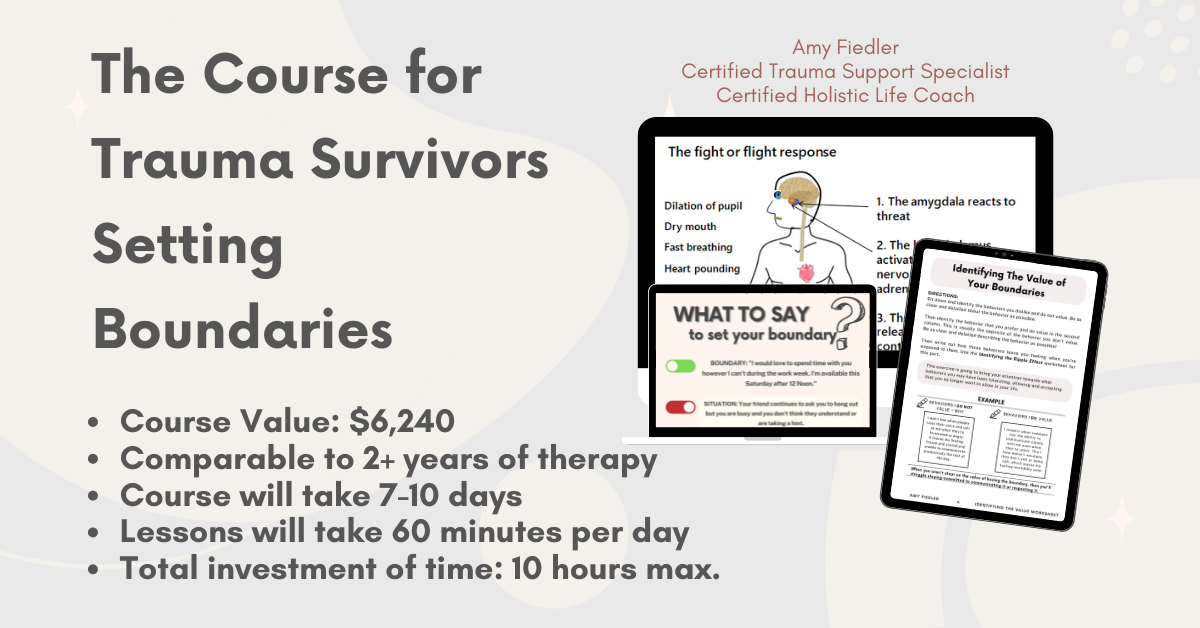 Your Instructor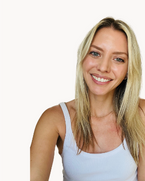 Amy Fiedler is a Certified Holistic Life Coach, Certified Trauma Support Specialist + Certified Reiki Master Practitioner of Natural Healing. Well versed in many holistic modalities, with 10+ years of professional experience, she specializes in providing individuals of all ages with integrative and sustainable mental and emotional support. Amy's work focuses on emotional guidance, relational behavior patterns, trauma support, healing after trauma + trauma-informed care. Her focus is on supporting, guiding, and educating individuals to gain awareness + utilize healthy, supportive coping mechanisms to better their mental health, improve their relationships, regulate their nervous system, navigate life after trauma + enhance their quality of life!
Course Curriculum
Welcome!
Available in days
days after you enroll
Module 1: Boundary Setting Basics for Trauma Survivors
Available in days
days after you enroll
Pop Quiz
Available in days
days after you enroll
Frequently Asked Questions
When does the course start and finish?
The online course is completely self-paced! You decide when you start and when you finish. You have lifetime access to the content.
How long do I have access to the course?
How does lifetime access sound? After enrolling, you have unlimited access to this course for as long as you like - across any and all devices you own.
Are refunds available?
Due to the nature of the course, refunds are not available.
Is there a community element or 1:1 support with this course?
At this time there is no community element (group or chat feature) included with this course. The course is for you as an individual to do in the comfort of your home and to share within your single-family household if you wish using the log-in you purchased with. There are additional resources, a Q+A section & a special 1:1 package offer available to students at the end of the course.
What is the format of this course?
The course is currently made up of 5 modules that you can stream to your phone, computer, TV or any device as long as you have internet. If additional modules are added in the future, current students will have access to those with their initial purchase. Each video is packed with tools and real-life examples. I know you have a lot going on, so I kept each video digestible and full of useful info! In addition, each section of the course has accompanying downloadable supportive worksheets that you can print out and keep on hand for easy reference. Some contain fillable worksheets that you can download and fill in right from your computer or device or print out and write in. These come highly recommended and will support you in implementing what you learn into your life and relationships!
Do I have to watch the course in any particular order?
I recommend following the modules in the order they're taught in (1-5). They start with foundational principles and boundary basics which sets the tone for the rest of the course to build off of as we get into emotional regulation, self-soothing techniques, healthy communication, difficult people and respecting your boundaries.
How long is this course?
Though it's self-taught and you can go at your own pace, most people find it takes them about 7 - 10 days to complete all 5 modules and read or complete all (14) supportive worksheets, depending on how quickly they prefer to go through the material. Each module contains video and audio lessons ranging in length from 60 to 120 minutes. I do recommend only doing course content for (1) hour max. and then taking a pause or breaking until the following day to mitigate emotional overwhelm and information overload being that the content has you reflecting and processing as you go.
How long will this course be open for enrollment?
Forever! This course is permanently open for enrollment year-round. Purchase on your own time and move through it at your own pace! The course and its content are not going anywhere.
Will I get access to any future updates or new content for this course?
As a student of this course, once enrolled, you'll have lifetime access to all its current and future content and updates.
Is there a payment plan option to purchase this course?
There is one payment plan option available. This option will require one payment at the time of purchase and the second (final) payment will clear automatically 1 month after that first payment. Your payment plan will then expire automatically, and you'll be paid in full.
Can I preview the content before purchasing this course in full?
There is a [Free] preview available of a select lesson within a module of the course so you're able to see what you're about to invest in. Scroll up to the 'Course Curriculum' section on this page and you will see the lesson available for you to preview. Click on it to watch the content for free and get a peek at what's inside this valuable course!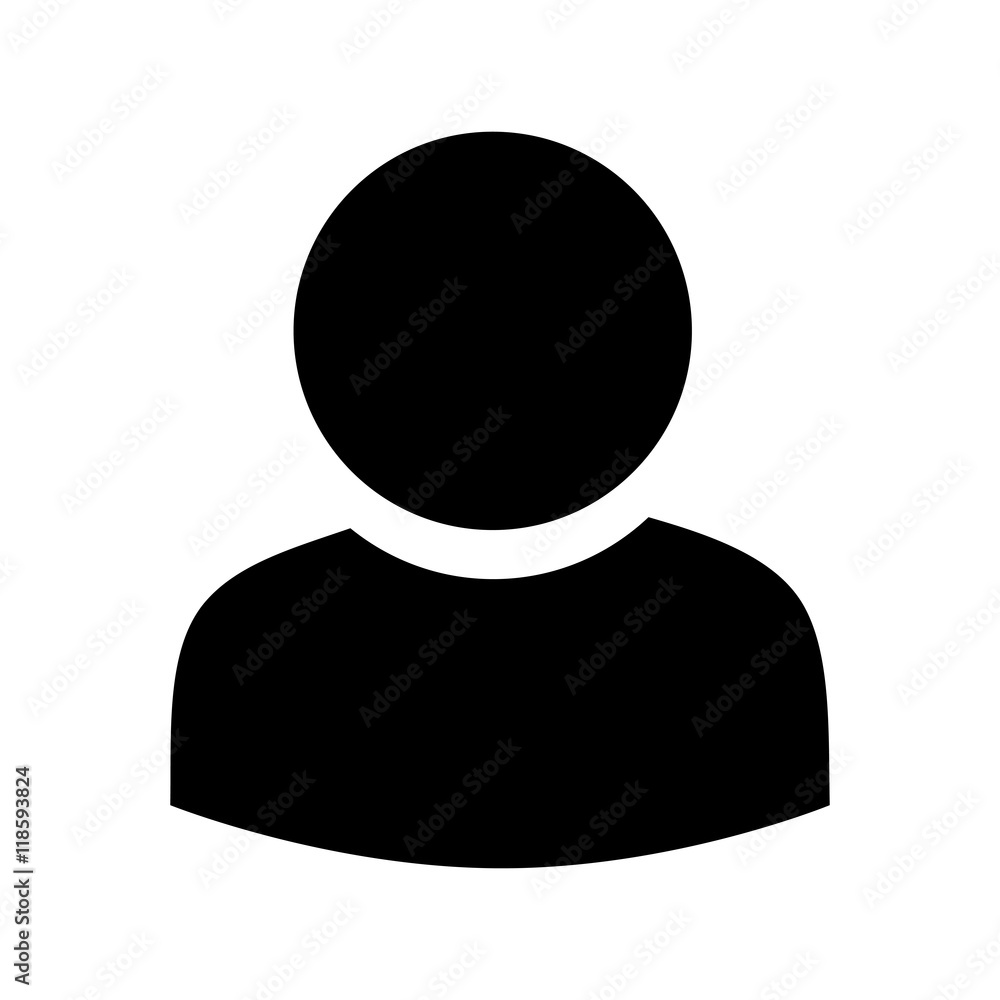 "First of all, I overcame the perception that I don't matter just by enrolling and taking the time to go through the entire course. The action itself meant something to me. The worksheets allowed me to identify triggers I hadn't even realized I had (like violent movies or sad movies or loud noises) and understanding the ripple effect of not setting a boundary on me and on others. This was key to teach me that setting boundaries in the first place will avoid negative ripple effects including for those I love. The 2 one to one sessions with Amy were also super helpful and a welcome surprise (I hadn't realized they were included in the course!). Yes, I would and have already recommended this course!! It's incredibly structured and keeps razor sharp focus which for someone who is traumatized helps a lot to stay focused and feel the value of what they are hearing and reading. THANK YOU, Amy, for doing this, it is more valuable than you can imagine or I can explain."
- Anonymous (Student's name withheld for privacy)